Why Choose Duraflap?
Patented Drill – less Installation
Don't add more holes to your truck
Easy to Install – YOU DO NOT NEED TO REMOVE YOUR TIRES
NO guess work – Our Mudflaps are centered behind the tires.
Other mud flaps take more time and precision to install correctly, and often require the removal of your tires to fit a drill into position.
Best Protection for your Truck
We offer FULL size Mud Flaps for optimum protection of your vehicle and what you tow.
The others sell narrow, short splash guards, which do not provide the protection your truck deserves.
Prefect Fit Every time
Only DuraFlap offers computerized cutting and custom sizes to provide the perfect fit every time.
The first thing that pops in my mind for new captions on the photos is on the boat photo – Protect the toys you love.
DuraFlap Mud Flaps
Mud flaps custom made, drill-less mudflaps are made from the finest quality materials available and designed not to tear, peel, fade, rust or break. Our no drill custom mud flaps are made from a 3/8″ polyethylene/rubber blend; with anti-sail and anti-spray capabilities.
The anti-sail design prevents wind from pushing the mudflaps up, giving your truck increased protection from rock chips.
Our exclusive "Rain Grooves" direct rain, snow & road debris down and away from the vehicle.
Available with or without our 304 Mirror Finished Stainless Steel polished weights, both with the same high quality materials and protection. We also carry our own custom artwork for truck mud flaps, SUV and RV splash guards.
Standard weights are set into machined pockets for a framed finished look.
Pickup Trucks, Motor Homes & SUVs
Pickup Trucks, Motor Homes & SUVs, Lifted Trucks
Duraflap RV splash guards have a 14 gauge Galvanized Backing plate with a reinforcement bend to give extra strength and protection against road hazards, and for use as a drag lip while going up steep inclines. See our RV page for rock tamers and more details.
Mud Flaps Make a Great Gift
Chevy. GMC, Ford, Dodge & Hummer mudflaps all make great gifts for that special someone.
Lifted Trucks
Don't forget to check out our Lifted Truck sections for a variety of options.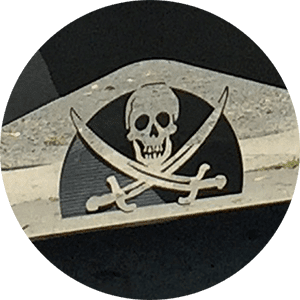 I finally got on dry land and was able to install my new mudflaps. They are awesome!! Thanks so much for helping me out with these.