As temperatures drop and hazardous road conditions amp up, it's extra important to make sure your truck is ready to go.  Here are some handy tips from us at DuraFlap to get your rig ready for winter:
Check your tires.
Whether or not your truck has an automated tire pressure monitoring system, it's a good idea to manually check it to make sure it's at the manufacturer's recommended level.  At the same time, check the tread!  Sufficient tire tread is necessary for safe driving in the rain and snow.   If you live in areas that receive ongoing snowfall or ice, now is the time to pull out your snow or studded tires from storage.
Examine your battery.
Harsh conditions can mean extra work for your battery.  This is a good time to perform a load-test on your truck's battery and replace it if necessary.  You may even want to carry an extra battery if you'll be heading out on a long road trip in treacherous conditions.
Measure fluid levels.
As temperature drops, you'll want to make sure you truck has sufficient antifreeze.  Most trucks require a 50/50 blend, but a stronger proportion of antifreeze may be required if temperatures drop below zero.  Check your owner's manual for your truck's specifications.
At the same time, check your washer fluid and wiper blades.  Wiper blades typically have a 6-month lifespan, and you'll want to make sure these are operating well with sufficient washer fluid to keep mud, slush, rain, and snow off your window.
Load the bed.
An empty bed can make gaining traction in snow and ice more difficult.  Adding extra weights to the bed of the truck will help significantly.
Install mud flaps.
Mud flaps can protect your truck from scratches and dents caused by debris kicked up from the road.  In winter months, snow and ice mean even more road debris.  DuraFlap's easy to install drill less mud flaps are the perfect solution.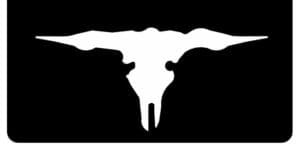 DuraFlap has drill less mud flaps for most pick up trucks and can be installed easily using factory drilled holes already existing on your truck.  With a few quick measurements, your drill less mud flaps can be ordered and on the way to you.
DuraFlap's drill less mud flaps can be customized to show off your personality.  Choose from over a hundred designs, including a cow skull, a coyote, a motorcycle, and more!
Click here to learn more about how DuraFlap's patented drill less mud flaps can protect you and your investment!