Having the right kind of truck for what you're hauling is important.  If you've got serious hauling demands, a dually truck may be exactly what you need.  Dual rear wheeled trucks provide a number of benefits for hauling heavier payloads, large trailers, and 5th wheels.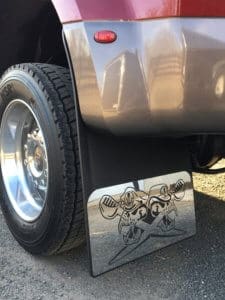 Here's a quick look at the benefits of a dual rear wheel truck our team at DuraFlap compiled:
More traction. Having two rear wheels rather than one means you double the contact your rear wheels have with the road.  This can be critical when hauling a heavy trailer.
Increased stability. Since the weight of the truck and cargo is spread out across two wheels rather than one, the truck experiences greater stability for heavy payloads.
Able to haul heavier loads. Dual rear wheel trucks feature a rear "full-floating" configuration axle.  These axles have bearing hubs on the ends of the axle that carry the truck's weight rather than the axle itself.  With this design, the truck is able to carry more weight.
Reduced sway. Greater streamline is achieved because the width of the wider truck matches up to the width of larger pull trailers and 5th wheels. Your truck and trailer will be impacted less by windy conditions on the open road.
Less risk of blow out. Having dual wheels means if one tire blows out, the second is there to fill in until you can reach a safe place to change out the damaged tire.
Add safety to your truck with a new set of DuraFlap dually mudflaps
Protect your vehicle and those around you with a quality set of drill less dually mudflaps.  Our mudflaps have exclusive "rain grooves" to direct rain, snow and road debris down and away from your vehicle.  This design prevents road debris from being kicked up and damaging your truck or other vehicles on the road.
No matter what type of truck you drive, DuraFlap has the right mudflaps for your vehicle.  Our custom-made drill less dually mudflaps are made from the finest quality materials available and are designed not to tear, peel, fade, rust or break.  Installation is simple—with some mechanical ability, they can be installed at home or typically cost approximately $50 per pair to have them installed at a tire, muffler, or suspension store.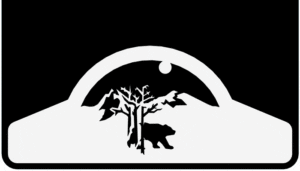 Add artwork from our online catalog featuring over 100 designs such as the American Flag, a Bear on a Mountainscape, and a Bull Rider.  If you don't find the perfect design for your personality, we can custom create one from your artwork.
Ready to get started on a summer upgrade to your pickup truck with new dually mudflaps?  Contact us today to get started!