Modifying a truck can add personality and character to your rig, but many modifications can enhance a truck's performance, too.  Here are three common modifications pickup truck owners make to get more horsepower from their engines.  If you're looking to modify your truck, one of these solutions might be just the thing to make your next adventure a little more fun.
Underdrive Pulleys
For Ford F150 4.6L or 5.4L V8 owners, a common modification is to install an underdrive pulley system.  An underdrive pulley system decreases the power consumed by certain parts of the engine to divert it to other sections that impact driving performance.
In simplest terms, an underdrive pulley system alters the size of the first (main) gear in the pulley chain that operates several systems in a truck's engine such as the air conditioning compressor and power steering pump.  By making the initial gear smaller but rotating at the same speed, other larger gears down the chain spin slower.  Slower spinning means they consume less horsepower, and that excess horsepower can be used by other parts of the vehicle.
Superchargers
For some makes and models, a supercharger is the key to adding performance to a truck.  For example, superchargers are commonly used in Chevy Silverado pick up trucks.
Think of a supercharger as a massive air compressor.  Compressed air has a higher density of oxygen.  Since oxygen is needed to burn fuel, more oxygen means more fuel can be pumped into the spark plugs.  More fuel equals a larger explosion or "charge" resulting in greater power.  In fact, consumers who use superchargers often see an increase in horsepower by 40% or more.
Cold Air Intake
The standard intake for most vehicles pulls warm air from an area near the engine bay.  One way to increase the performance of a vehicle is to install a cold air intake system that obtains air from a cooler part of the vehicle.  Cold air has a higher density of oxygen than warm air.  Again, more oxygen means more fuel can be pumped to the spark plugs, and with more fuel, a stronger charge is created resulting in more power.
For a safer driving experience, add drill-less mud flaps from DuraFlap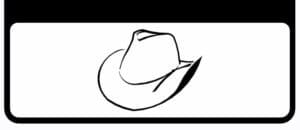 Whether or not you desire an increase in the horsepower of your pickup truck, certain modifications like mud flaps can increase safety for you, your truck, and the drivers around you.
DuraFlaps's drill-less mud flaps feature exclusive "rain grooves" that direct rain, snow, and road debris down and away from the vehicle.  Their anti-sail design prevents wind from pushing the mud flaps upwards, which will give your truck increased protection from rock chips.
Personalize your vehicle with a customized mud flap.  Our online catalog features hundreds of designs such as a cowboy hat, a great white shark, and a white tailed deer.  Have an interest that's not in our catalog?  We can use your artwork to create a unique custom design.
Ready to see how easy it is to add drill-less mud flaps to your vehicle?  Contact us today to get started!